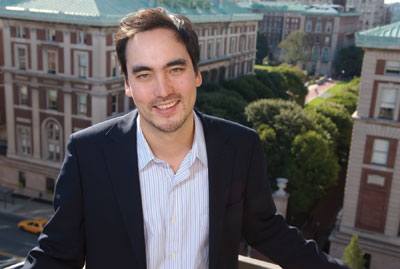 No rights reserved. All content on this particular page (but not necessarily others in the site timwu.org) is in the public domain and can be used without attribution.
Biography

Tim Wu is an author, policy advocate, and professor at Columbia Law School. His book, The Master Switch was named a best book of the year by the New Yorker, Amazon, Scribes, Publisher's Weekly, and other publications.

Tim Wu's best known work is the development of Net Neutrality theory, but he has written widely about private power, free speech, copyright and antitrust. He has served as a senior advisor to the Federal Trade Commission, Chair of Media reform group Free Press, as a fellow at Google, and worked for Riverstone Networks in the telecommunications industry. He was a law clerk for Judge Richard Posner and Justice Stephen Breyer. He graduated from McGill University (B.Sc.), and Harvard Law School.

Wu writes for Slate, and has written for the New Yorker, the New York Times, The Wall St. Journal and other publications. Wu has been recognized by Scientific American magazine, National Law Journal, 02138 Magazine, and the World Economic Forum. He also twice won the Lowell Thomas Award for travel writing.